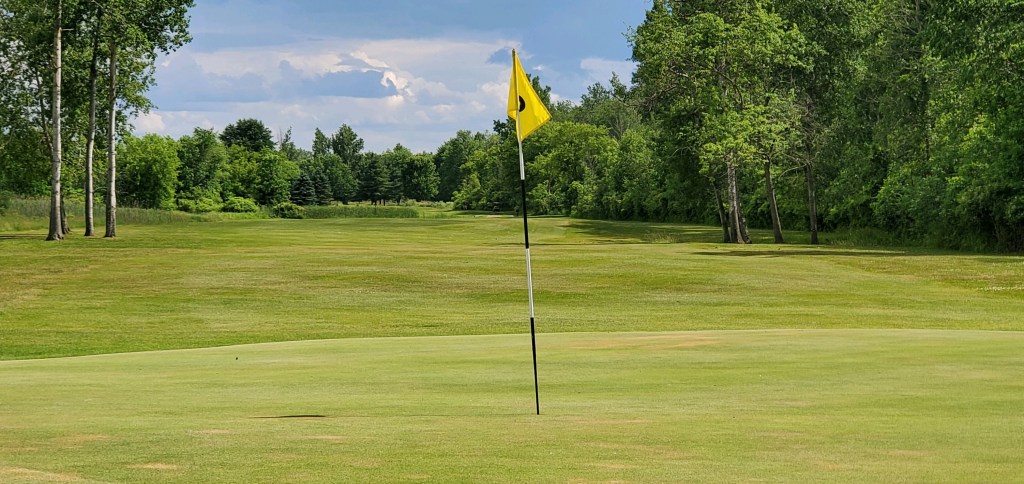 About Us
Why a castle? It is a question often asked. Joe Hawald, a veteran of WWII saw many castles in his time in Europe during the war and was fascinated by them. Year's later he decided to build a castle of his own and in 1979 he opened Lum International Golf Course. The unique structure and golf course was Joe's pride and joy. In the mid-1980's the Cullimore family bought and expanded the castle and golf course, changing the name to Castle Creek Golf Club. In June of 2012 Castle Creek was purchased by Randy and Kim Jorgensen, who have spent over 30 years in the publishing and printing business. Today the Jorgensen's are remodeling, painting and bringing the once wonderful community golf course back to life.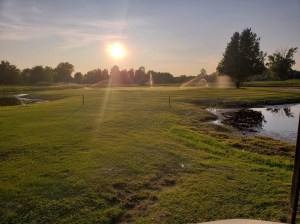 Castle Creek Golf Club is open to the public and offers daily fee play so walk on's are welcome. We also offer memberships (individual, family or corporate) for those who like play more often. Memberships cover league play and other special privileges.
Join a golf league and have fun every week! We have a league out here to suit many kinds of golfers from high handi-cap to low handi-capped, even a couple's scramble league. Find one that's right for you.
Castle Creek Golf Club is fast becoming a hotspot for weddings, special events, meetings and golf outings.
---
Scorecard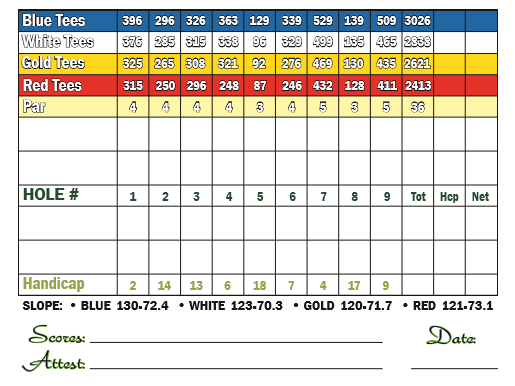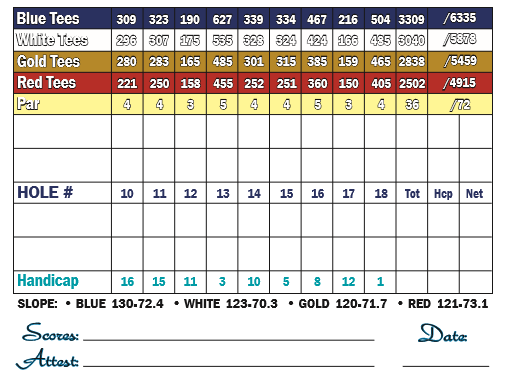 ---
Course Photos